Yes, home sales appear to headed down… What does this mean if you're trying to buy a house? (See Part 1 -)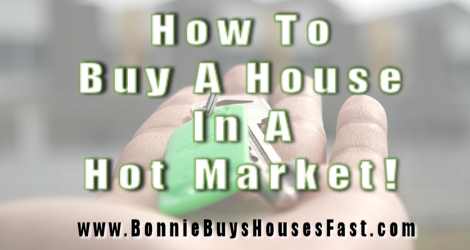 Here are some ideas if you would like to buy a house in this tight market:
Get your debt paid down or off. Debt to income ratio is one of the major numbers underwriters of mortgages look for. If yours is high, get it down to an acceptable number. Most mortgage lenders are looking for a debt to income ratio of 43-50%-depending on the type of loan. (The lower the better.)
Get pre-qualified for your loan. Call a quality mortgage broker and apply. They can usually give you an answer in 24 hrs. You will find out if you qualify for a loan and, how much you can borrow.
If you qualify, hire an aggressive realtor to help you find the home you are looking for. The friend of a friend method is not the best. Research and get referrals. You want a realtor who has the "early bird gets the worm" type mentality.
Be prepared to act quickly. If you want to beat out your competition, you must be ready to offer on a house in 24 hrs or less. It's basically 1st come 1st serve in this hot market.
Don't be unreasonable in demands when negotiating on the sale of the house. It is a Seller's market!
You may be asking, "how will I ever find a home to buy?" Being committed to buying a home is the first step. Set your mind on the purchase of a home and, have a never give up attitude!
Remember, impossible also means "I'm possible." With that attitude and mindset, you will find your dream home!