October Sales figures point upward and, it looks like the sky is the limit. The only thing on a downward trend is unemployment.
Nationally, a recent report released by HUD and the Census Bureau for October home sales only point upward according to Online Real Estate Magazine-DS News. October's sales increased 6.2 per cent over September's sales and a whopping increase of 18.7 percent from October a year ago! Here's the scary part…new homes are selling at an average of $400,200! The median sales price for all homes is $312,800.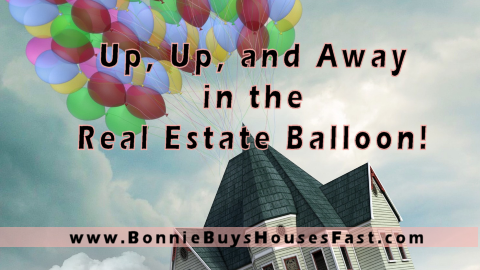 In the previous month of September, we had more of the same. The Case-Shiller national home price index recorded that yearly home price gains were higher in September than in August. However, the number of homes for sale in September was the fewest for that month dating back to 2001. Sales are up. Prices are up, but the number of houses for sale are down nationwide. 
What does this all mean?
The indicators point to high demand, low inventory. This drives up prices and causes sales of existing and new homes to reach record highs. Low interest rates are also a factor in keeping sales and demand strong.
The down side is that more and more first-time home buyers are being squeezed out of the market due to lack of affordability. This could eventually cause a slowdown if prices continue to outpace what new homeowners can afford.
In the local market, Realtor.com is predicting Colorado Springs will be the 8th hottest market in the US next year. Great for sellers, not so great if you are a buyer.
Sellers are currently getting at or above market price for existing homes and, builders have been able to boost prices due to lack of inventory.
Buyers are having to look at multiple houses, and compete with other buyers on the top-notch properties. In some cases, they are having to pay higher than asking price because of multiple offers on desirable properties.
Real estate is a roller coaster and, many think we are at the top of the hill. In the real estate investor community there are rumblings of the sort. The book, "The sale of a lifetime" by Harry Dent, predicts a real estate bubble burst in the next 2-3 years.
Is the real estate balloon about to pop? Not right now. But what goes up will come down.